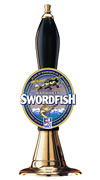 The Wheatsheaf, Cuckfield is excited to announce our upcoming Beer Festival to be held from 5 November through to 13 November 2011.
Up to 9 different ales will be available from breweries across the country…. including…
York Brewery with their 'Guzzler'
Titanic Brewery's 'White Star' – we bet this one goes down great. 🙂
Fuller's 'Bengal Lancer'
Adnams 'Broadside@ from East Anglia
No prizes for guessing where Evan Evans comes from with their 'Warrior' Ale
Wadworths of Devizes is providing their Swordfish ale – with rum in it!
Australian hops help make St Austell Brewery's Trelawny ale quite distinctive
So, do come over for a beer (or two, or more).
See you soon.